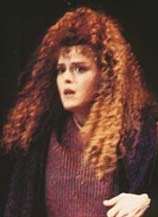 he early 90s contained a lot of television and film roles for Bernadette. Television parts include "Fall From Grace" (1990) and "Last Best Year" (1990) where Bernadette developed a close friendship with Mary Tyler Moore. She also played roles in "Impromptu" (1990) and Woody Allen's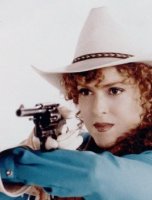 movie "Alice" (1990). Bernadette played the Tony-nominated role of "Paula" opposite Martin Short in the 1992 musical of "The Goodbye Girl" written by Marvin Hamlisch. Her self-titled album "Bernadette" was also recorded in 1992. Soon after Bernadette become the youngest inductee in to the "Theatre Hall of Fame". On July 20th, 1996 Bernadette married senior portfolio manager Michael Wittenberg at Mary Tyler Moore's Duchess County farm.
Later in 1996 Bernadette appeared at Carnegie Hall to raise money for the Gay Men's Health Crisis. The live recording of the evening entitled "Sondheim, Etc." received a Grammy nomination when it was released on CD. She also recorded another solo album entitled "I'll Be Your Baby Tonight" (1996) and received a Grammy nomination for it. Back on the TV in 1997, Bernadette was in "The Odyssey" and "What The Deaf Man Heard" and also did voices for the movie "Anastasia" and TV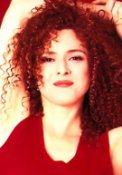 special "Beauty and the Beast - The Enchanted Christmas". She appeared in the PBS special "Hello, Mr. Producer!" (1998), a tribute to Cameron Mackintosh, recorded a video "Bernadette Peters In Concert - Live From Royal Festival Hall" (1998) and recorded the title song to "Barney's Great Adventure: The Movie" (1998).
Bernadette received her 2nd Tony Award and a Drama Desk Award in 1999 for her spectacular performance of "Annie Oakley" in a revival of Irving Berlin's "Annie Get Your Gun". The cast recording CD of "Annie Get Your Gun" won a Grammy. In the late 90s Ms. Peters and Mary Tyler Moore teamed up to create "Broadway Barks", a charity organization dedicated to emptying all animal shelters. A yearly fundraiser is held in New York's Schubert Alley.