he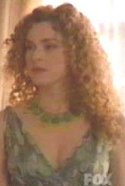 new millenium continued to see Bernadette in her role as Annie Oakley until early September. She then shifted back to television and the movies. In spring and summer 2001, Ms. Peters debuted in her first indie movie "Let It Snow" (2001), "Bobby's Girl" (2001) recorded for Showtime and "Prince Charming" for TNT. Bernadette made two guest appearances on "Ally McBeal" (2001) in March and April for which she received an Emmy nomination for "Best Guest Actress in a Comedy" and also appeared many times on "Live! with Regis Philbin" as a co-host. In summer 2001 she recorded a new solo Rodgers and Hammerstein CD which was released in March, 2002. On June 19th, 2002 Bernadette gave her first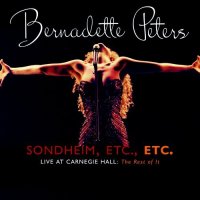 solo performance in the famous Radio City Music Hall. Fulfulling one of her lifelong dreams, Ms. Peters played the role of Mama Rose in the revival of Sondheim's "Gypsy" (2003-2004), earning her another Tony nomination and much critical acclaim. She also had a role in the movie "It Runs In The Family", which was released in 2003. Bernadette and Christine Baranski both costarred in a pilot of "Adopted" for ABC in early 2005, but unfortunately it was not picked up by the network. She also was involved with the "Dewey Doo-It" books, lending her voice to the aid the Christopher Reeve Paralysis Foundation (2005). The release of "Sondheim, Etc. Etc." occurred in early August, 2005. The CD included the rest of the music from Bernadette's Carnegie Hall concert. Tragedy struck Bernadette in September 2005 with the death of her husband, Michael Wittenberg, in a helicopter crash. The couple had been married for 9 years.

May 2006 proved to be busy for Bernadette. She appeared on the next to last episode of the long-running television series "Will & Grace", playing "Karen"'s long lost sister, "Gin". She also filmed a movie in Italy, with co-star F. Murray Abraham, titled "Come le formiche" ("Like the Ants"). She made her solo concert debut at Lincoln Center in New York City on May 1, 2006.

2008 marked a turning point for Bernadette as she wrote her first book entitled "Broadway Barks". The story, which follows a lovable dog named Kramer, is meant to promote animal adoption. The book comes with a CD featuring Bernadette reading the story and also singing a lullaby, "Kramer's Song". Proceeds from the book benefits animal shelters.

Bernadette continues to perform her concert around the United States.