(Photo #214)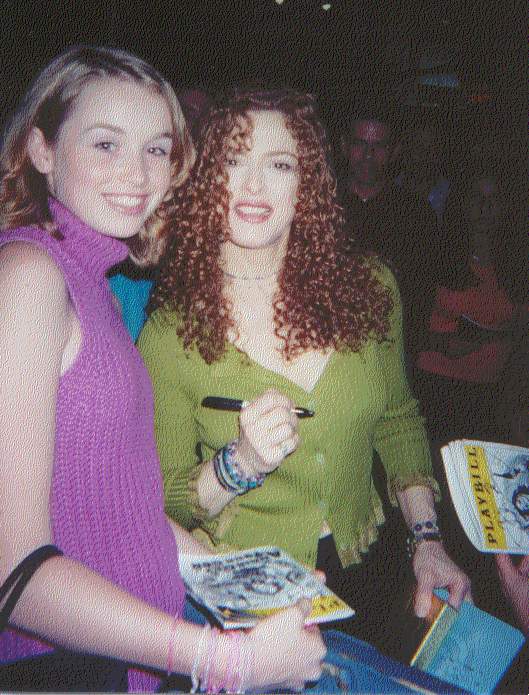 Picture information
Added to Photo Album on 3/11/2001 at 12:29:36 PM ET.
Viewed 16656 time(s).

Comment:
Emily says:

This is a Picture of me....Emily...with my idol Bernadette Peters outside the AGYG stage-door in NYC. It was taken after the August 30th show, which she and Tom were fabulous in!



Add to your mini album!